9/8/07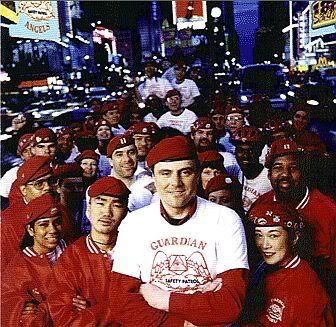 There's been a lot of gang related sightings of late.
The Guardian Angels made friends with me on the interweb recently.
I wonder why? Also worth mentioning was NYC member Ginger's discovery of a tattoo parlor tops with some of the original SAVAGE NOMADS / SKULLS.
This sunday night Professor Z and myself, Kavalier do it up again at ZUZU.
We hold a 2wice monthly party we call WKND WRYRZ.
Come by for a brain transfusion - selected sounds of
SOUL JAZZ DARK DISCO & PSYCH FUNK.
Yes, its happnin tomorrow nite.
Ive been deejaying for fun for over 10 years and this is the best series Ive been a part of. Check this weeks
Boston Phoenix
to see
more!
Posted by

SAVAGE SEVERE
at 11:24 AM
No comments: